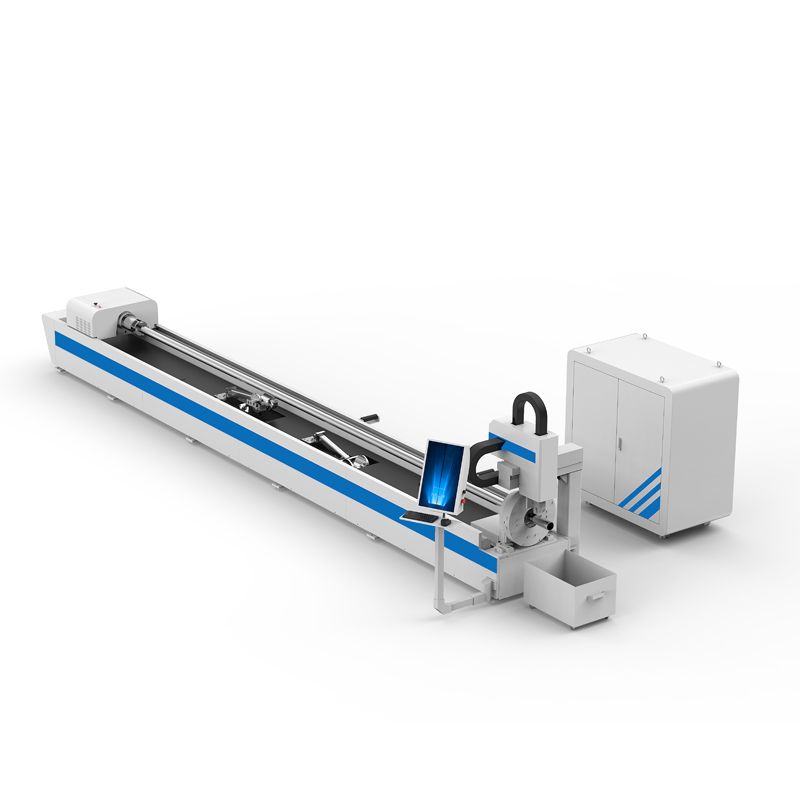 Everyone should know that there are many types of guardrails, and the materials are mainly stainless steel and other metal composite pipes. Stainless steel is widely used both indoors and outdoors because of its corrosion resistance, rust resistance, beauty and sturdiness. Outdoors are mostly used in areas such as roads, streets, municipalities, landscapes, green belts, etc., while indoors are mostly used for family balconies, stairs, schools, hotels, entertainment venues, and so on.
The guardrail consists of many square or round tubes. The pipe laser cutting machine can realize the cutting and punching of stainless steel and other metal pipes. On the one hand, it increases the efficiency and production capacity of processing, and on the other hand, it also lays the foundation for the production of high-quality guardrails. The pipe cutting machine is used for processing, which greatly increases the processing quality.
In addition to the above two main advantages, the tube laser cutting machine also has the following characteristics:
Convenience: It is not restricted by the shape, just input the shape that needs to be cut through software programming, and then the precision cutting can be realized. Smart and easy to use.
Flexible: Provide customers with personalized processing requirements quickly, and the shape can be carefully changed through software at any time, and the change will not affect the production process of the product.
Precision cutting: The tube laser cutting machine adopts non-contact processing, and generally there is no material deformation during the cutting process.
Manbaykon Laser is a new generation of pipe cutting machine, which can cut metal pipes without restriction of shape and achieve high-quality cutting.
Jinan Maboka Machinery Co., Ltd. is a private technology enterprise integrating production, research and development and sales. The company's main products: fiber marking machine, fiber cutting machine, laser cleaning machine, laser welding machine, the products are widely used in electronics, clothing, leather, handicrafts, sheet metal, packaging and printing, advertising, decorative home textiles, etc. multiple fields.
The company has always been adhering to the corporate tenet of "Survive by quality, develop by service", focusing on technical strength, strong equipment quality and advanced service concepts have been recognized by customers. Mangbaykon Laser will continue to provide users with high-quality, high-performance products and fast and perfect services. Leaders and friends from all walks of life are welcome to visit and guide the work.