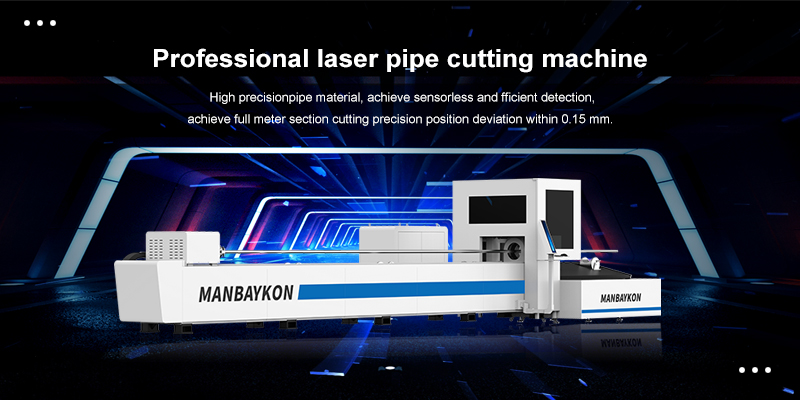 Machine Feature
1. High rigidity heavy chassis, reducing the vibration generated during the high-speed cutting process.
2. Processing circular tube, square tube, rectangular tube.
3. The laser cutting head does not come into contact with the surface of the material and does not scratch the workpiece.
4. The slit is the narrowest, the heat affected zone is the smallest, the local deformation of the workpiece is very small, and there is no mechanical deformation.
5. It has good processing flexibility, can process any pattern, and can cut pipes and other profiles.
6. Non-deformable cutting can be performed on materials of any hardness such as steel plates, stainless steel, aluminum alloy plates, and hard alloys.
Machine Parameters
Model

HN-6020

Working area

6000mm*200mm

Reposition accuracy

±0.2-0.3mm/1000mm

Laser type

Fiber laser generator

Graphic format supported

IGS;SAT;JHB

Laser power

1000W-3000w

Working environment

Temp:0-40℃,humidity:

≤80%, No condensation

Transmission system

Import diver and motor

Total power

(Around) 20KW

Lubrication system

Full-automatic

Package dimension

9300*2100*2500mm

+3500*2100*1500mm

Maximum speed

80m/min

Gross weight

3500KG

Maximum accelerated speed

1.0G

Position accuracy

±0.2-0.3mm/1000mm

Max cutting diameter

200mm

Min cutting diameter

16mm

Max cutting length

6000mm

Min cutting length

200mm
Cutting Material
Cutting a wide variety of metal plates, tubes, mainly applicable to stainless steel, carbon steel, manganese steel, galvanized sheet, a variety of alloy plates, rare metal and other materials cutting.
Application
Industry of kitchen ware, lamps and lanterns, panel beating, metal cabinets, auto parts, refrigerators, air condition, elevators, hotel metal supplies processing, etc